Reviews: The Best Painting Contractors Near Raleigh
Give Matrix Painting Inc. a call today if you would like to have the best painters in Raleigh paint your house. Read our reviews for Raleigh and surrounding areas such as Raleigh, Cary, Apex, Durham, Holly Springs, Chapel Hill, Wake Forest, Fuquay-Varina, Knightdale, Garner.

We work hard to ensure that we exceed all customer expectations. With every painting project, we strive to be the best painters in Raleigh, NC, and the surrounding area. But do not just take our word for it, read our reviews below and see what our customers have to say.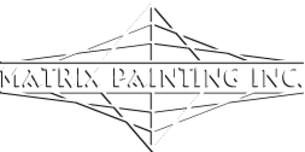 07/27/2022
This was the second time we used Matrix Painting and Ryan and his crew did a fantastic job both times! The team has always been very kind and professional to work with, flexible with scheduling and their work is always outstanding! We highly recommend Ryan and his team and we will use them again for our future painting needs.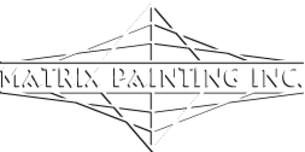 05/27/2022
Matrix did an amazing job. Met all of our expectations.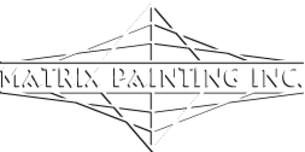 04/22/2022
Ryan and the team at Matrix Painting did a fantastic job of painting my condo! Ryan is extremely professional and the work was completed expediently to meet my needed timeframe. I definitely recommend them, and will use them again, as well.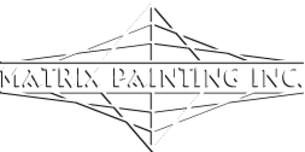 02/12/2022
Ryan and is team were great and extremely flexible with scheduling and adjusting to changes /additional work that needed their attention. I would highly recommend them for all your painting/repair/renovations needs both exterior and interior. They will be are go to company for all our houses. Great job!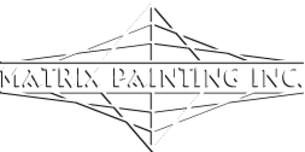 02/11/2022
Matrix Painting just finished painting the exterior of our house and we couldn't be more satisfied. Great quality work and great customer service. I would strongly recommend using for any of your exterior or interior painting needs.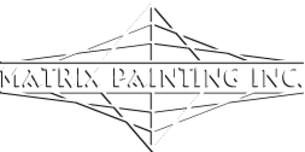 02/04/2022
Ryan and his team at Matrix painting do great work. We have used them multiple times on multiple project. Ryan is very responsive and always asks whether we are satisfied with the work. The team themselves are exceptional and always very considerate when on the job.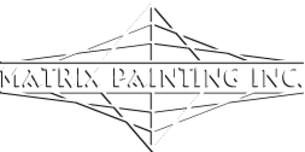 01/21/2022
Ryan and his team are absolutely amazing! They painted our entire house interior. They did their own quality checks every day, let us know where they'd be the next day and were amazing to communicate with. Having your home turned inside out is never fun, but Matrix painting made it the best possible or process and the outcome looks amazing! Will definitely use them again for future painting needs.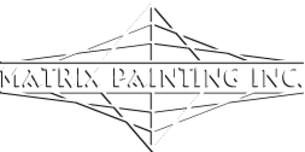 12/04/2021
We spent Sept to Dec remodeling our kitchen, taking a wall down between the living room and kitchen plus installing new hardwoods and baseboards thru the entire house. Ryan and his team at Matrix Painting were the last estimate we received (4 total) and the most expensive of the 4 (we're more than willing to pay for quality) I am pleased we went with our gut to have his team- lead by Selena do this work over a 3.5 day period. This is what professionalism looks like. I really only planned to get 3 estimates & I'm so glad we did one more. From the detailed quote & the initial walk thru of our home, and discussing what we wanted, Ryan listened all the way, made tons of great suggestions. Specifically around the shoddy job done by the previous contractor who scraped the popcorn ceiling, and the paint job done, as well as the not great job done by the company that took the wall down - There were re-do's of others' work, and it was exceptional. the 3 rooms requiring paint were 3 different shades of blue, my home office had extensive drywall repairs req'd from what we thought was a water access point to the bathroom, is so well done and in every room where walls needed smoothing, it all looks terrific. The teamwork and communication was wonderful, at the end of each day, Selena would give us the rundown of the day's work and what the plan was for the next day. Ryan came out in the middle of the project to check in and make sure everything was going to plan. Masks, shoes off, and respectful of the fact I work from home, so noise was kept to a minimum was really appreciated. I just saw in another review be sure to give beer money to the whole crew, and we're glad we did that. We will have Matrix back to remove the rest of the popcorn ceiling and stain our deck. We've had quite a journey with multiple contractors doing work that at times was good- but many of them not great and we required Matrix to fix some of that work. If you want it done right to start, contact Ryan/Matrix Painting. He's outstanding!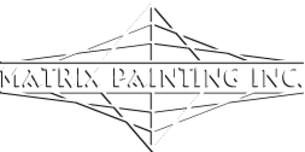 12/03/2021
Third time using Matrix for both interior and exterior jobs. This one was a big deck and fence project. We no longer get quotes from anyone else - quality, professionalism, clean up, and excellent crews are all just great.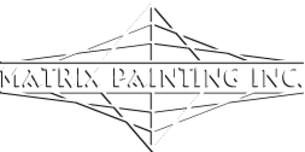 11/26/2021
We had a great experience with Matrix Painting. I was impressed that Ryan personally came out to give me the estimate for our project. He explained everything in simple terms and didn't try to upsell us on anything. They were able to come out and finish the entire project (including minor repairs, pressure washing, porch painting, and deck re-staining) all in under a week. The crew was on time and did a great job. I thought the price was very fair for everything included. We'll definitely be using Matrix for all of our future projects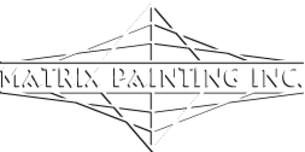 10/22/2021
I was highly satisfied with my interactions with Ryan and the crew leader Humberto. Ryan identified a number of repairs that needed to be done and provided a clear description of what work would be carried out. The cost estimate was comparable to those of other bidders. Ryan was helpful in selecting colors and was supportive in my dealings with the HOA. Humberto and his crew started the job when promised and worked diligently to complete the job in a timely fashion. The quality of their work was excellent and they did a good job of cleaning up. We couldn't be happier with the overall experience.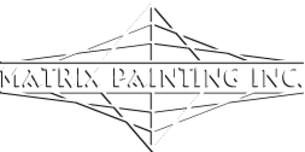 09/24/2021
Matrix is awesome. I used them in 2016 to paint the exterior of my house. Just had them out to do some exterior wood repair, paint touch up, gutter cleaning, power wash the whole exterior, deck staining, resurface and paint the kids rooms (so much tape and many holes, paint interior doors, and etc. All in preparation to sell the house. They show up when they say they are going to show up, quick, clean, quiet. Great crews. Don't forget to give them some beer money for a job well done.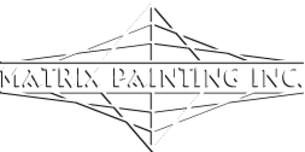 09/10/2021
If you are looking for a top quality, professional, responsive owner and company that really pay attention to every detail and perform interior and exterior work, Brian owner of Matrix Painting is your man and Matrix your Company. They use high quality coatings from Sherwin Williams and Brian oversees all their work personally. He also has a great eye for color and the correct aesthetics. These days with all the fly by night folks out there, it's refreshing to to find a company that really cares. Not to mention he started on the exact date promised and finished in the duration stated.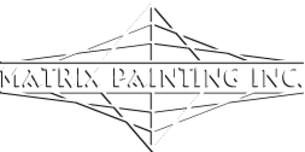 06/30/2021
Matrix Painting exceeded our expectations in the quality of their work. They did our interior trim work and ceilings and the end product was beautiful! Highly recommend based on their quality service, communication, and timeliness!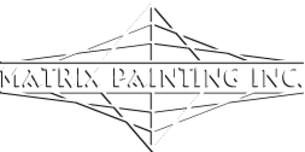 06/27/2021
Matrix Painting did an excellent job on our house. Great crew, very good communication and all expectations were met if not exceeded. I would highly recommend Matrix Painting to my friends and neighbors and in fact that is exactly what I did!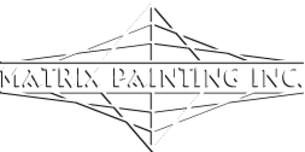 06/26/2021
Matrix more than exceeded our expectations while painting a significant portion of the exterior of our church. The quality was exactly what I was hoping it would be. While the company's initial estimate was a bit higher than other bids, I was impressed with their reviews and recommendations that I received. I am happy to endorse Matrix!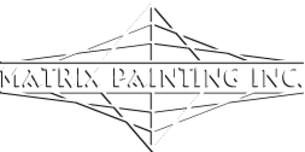 05/19/2021
Excellent work, reasonable price, pleasant and easy to communicate with.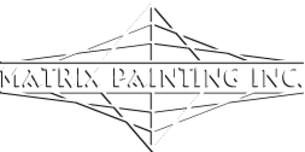 04/12/2021
Working with Ryan and his team of painters was really easy! They were super neat and very efficient! Look forward to working with you again soon on the next job!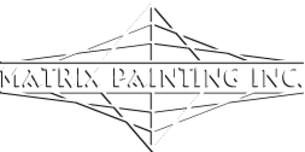 04/05/2021
Great crew. Very high quality job. Highly recommended.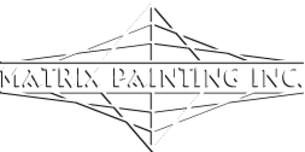 02/25/2021
We wanted to change the color of our new home and there several areas around the house that needed repair or replacement. We got FIVE quotes and Ryan at Matrix Painting was the ONLY one who provided a detailed quote that actually listed out everything we talked about. Ryan even caught a couple areas all the others missed. That alone made Matrix the front runner but their flexible payment options sealed the deal. Humberto, the crew chief, was incredibly professional and friendly and even took the time to explain to my wife and I what they were going to do every day and what we could expect coming up. In the end, we couldn't be happier with the outcome. (p.s. if you're worried about COVID, Ryan and his crew wore masks any time they were around us too!).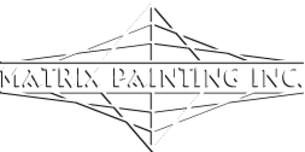 12/29/2020
We were very impressed with the attention to detail throughout the process. The crew was very hardworking and skilled. We felt like we moved into a new house at the end of the job. They not only painted, but helped pick the perfect colors, fixed all of the bad trim and refurbished the back deck. We would highly recommend Matrix for any paint or repair needs you might have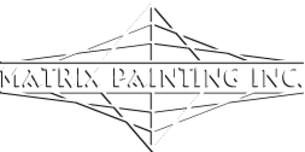 12/15/2020
Ryan and crew are professional and courteous, very easy to work with. My son just purchased his first house; as a pushy mom I will insist he use Matrix Painting!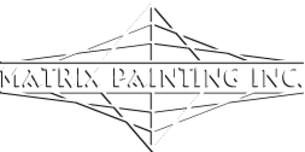 12/10/2020
Ryan made my project easy for me. His team was also great! I was very impressed how quickly the project got done for my company to be there. Great overall experience!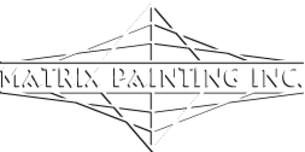 10/27/2020
Ryan was incredibly responsive and communicated a quote and scheduling in a timely manner. Checked on the project almost every day to ensure I was satisfied with progress and quality. Humberto was meticulous, left the property free of debris and finished the project on schedule. Will definitely use them for future projects!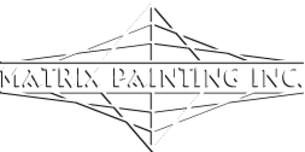 10/07/2020
Ryan and his crew are very professional, courteous, and responsive. They started the project on time, and was very respectful while they were in our house working. The crew also did a great job at keeping the work space as clean as possible. It has been a long time since I have had such a good experience with a contractor. I HIGHLY recommend Ryan and Matrix Painting Inc.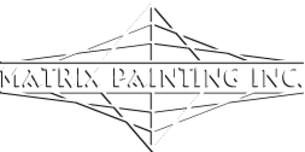 09/08/2020
Excellent job start to finish!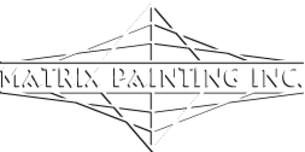 09/07/2020
Ryan, the owner was great to deal with as was all the folks he sent to our house. Will definitely hire them for future projects!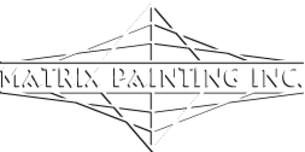 06/20/2020
Ryan and his team did a great job on my project. Highly recommend.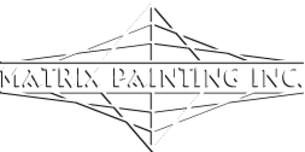 05/13/2020
We've worked with Ryan and his team in the past, so when it came time to touch up after having new windows installed, there was no question we would work with them again! Quick to respond, prompt, quality work and attention to detail. I highly recommend Ryan and his team!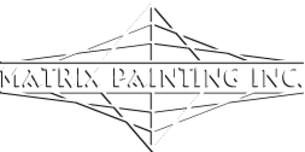 05/07/2020
Matrix did a great job power washing our house and deck. They were very reasonably priced and the guys even moved all of our outdoor furniture for us since we forgot. We'll definitely use them again in the future for power washing and painting.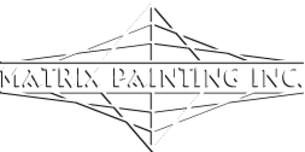 04/25/2020
Ryan and his team are fantastic - totally recommend them. We have been using them for 7+ years and have not been disappointed! Really nice people, too.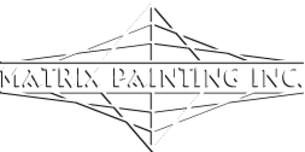 03/21/2020
We have a home in N. Carolina that we rent out however we live in California. We were not happy how our property management company was doing a very poor job on repairs and charging through the roof. I looked on yelp for direction and found Matrix. From Ryan's attentiveness and follow through with pictures and detailed calls, I knew he was the way to go. Ryan is a very laid back no pressure person. He was always professional, provided many before, during and after pictures. He listened to my concerns from being across the country and hesitant to trust someone we never met with our house especially with all of the junk from Long and foster (the rental agency). Ryan was extremely easy to work with. He provided good staining suggestions for the deck when we were unsure. And it came out beautifully. We also had him to the front porch and pressure wash the house. We will be using him every year for pressure washing and any other jobs that he can do. He is an honest person. Absolutely no pressure at all which I appreciated. And he did an AMAZING job! I was going to post before pictures but I don't want someone to mistake them for his work so the pictures I'm providing are from Ryan's work. I would tell anyone who is looking for an honest company with fair pricing and no pressure. Look no further.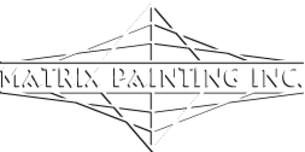 03/04/2020
Matrix refreshed the paint on the trim of our house, varnished the woodwork on the porch ceiling, and repainted the wrought iron railings. Everything went exactly as Ryan said it would, and it came out great!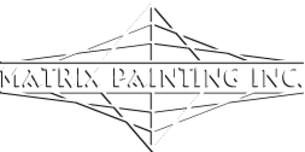 01/29/2020
SUPERIOR knowledge, experience and professionalism. It's obvious the owner, Ryan, has been doing this a long time: his estimates are accurate; his communication thorough and timely; and his team does excellent work. Matrix's team even did extras they didn't have to: they fixed a broken exterior light; they replaced some bulbs at no charge to me; they tolerated my obnoxious dogs; and Umberto even took the trash out for me one day! I got 4 estimates for this job, and Ryan's was in line with all the others - lower than some, higher than others. I am glad that I chose Matrix. I got my money's worth, and I actually enjoyed working Ryan and his team. P.S. - the paint job looks amazing!!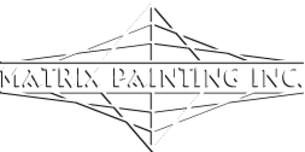 01/27/2020
Very High quality paint job and Ryan made the process very easy. He was great to work with.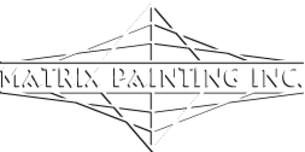 01/24/2020
Ryan and his team did an amazing job on our bedroom and stairway area! I knew there was no way that I could paint the stairway area and they finished it in no time! That would have taken my husband and I weeks! Very professional and super quick responses!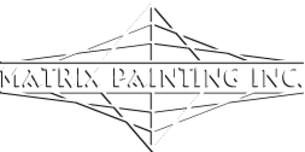 12/20/2019
Ryan and his team did a fantastic job on our living room, hallway, and stairwell. This was much more than a paint job; they had to fill nail holes, fill and sand where the chair rail used to be, paint a fireplace, trim, handrails, and caulk and paint the stairs. They took their time and made sure everything was perfect. He managed to squeeze us in his calendar before the holidays too. I will definitely be using Matrix on all my future projects and recommend you do the same!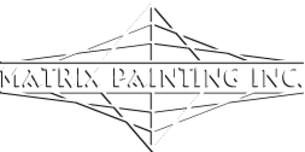 12/02/2019
Professional and timely, accurate estimate, and wonderful job done. Having the popcorn ceilings removed is an arduous process, Matrix Painting did a fantastic job and quality work, very impressed. Highly recommend and will be using again to paint the outside of the house.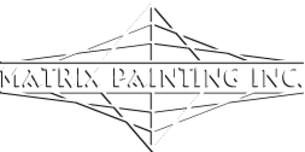 10/02/2019
Result: We are very satisfied with the work done by Matrix Painting. Project: Exterior house painting, including screened porch and wrought iron hand rails (to front door). Included minor repair to garage doors to fix some swollen wood and to replace silicone caulk with latex caulk so that it can be painted. Excluded windows since windows are aluminum clad. Date of project: Sep 2019. From start to finish, the project took six days. Selection process: We received quotes from three vendors that were highly rated on Angie's List and received high marks on Google. The quotes varied by over 80%. But of the three, Ryan (President of Matrix Painting) asked the most insightful questions and explained in detail what he thinks should be done in certain areas. Preparation: What we did prior to the painters coming was to trim all shrubbery away from any area to be painted. Removed all furniture from the screen porch. Made sure they had full use of the driveway for their vehicles. Overview: They worked hard and did a good job prepping the house, painting the house, removing flaking paint and rust from the hand rails and fixing the garage doors. They were accommodating and answered our questions throughout the week. They also did a good job of cleaning up after they were done. Note: This review is posted on both Angie's List and Google.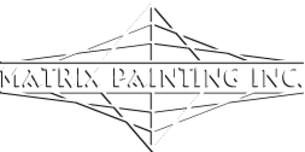 09/20/2019
From estimate to final completion communication was outstanding and the final paint job the best we've ever had! Really awesome work, attention to every detail, clean and courteous painters.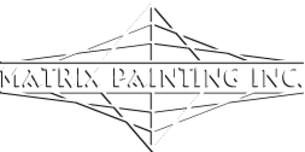 09/05/2019
Matrix Painting just completed work for us and did a wonderful job.. Both Ryan and his crew are thorough, courteous, thoughtful and attentive to detail. Professional and timely at a very reasonable cost! I highly recommend Matrix Painting.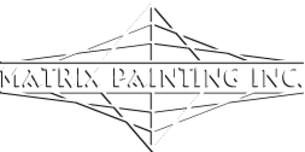 08/29/2019
Just finished a job at our home and we were very pleased with the whole process. I was very impressed with the prep work and how the team made sure to cover everything in plastic to ensure nothing was damaged during painting. I felt like they went above and beyond to deliver high quality work. Would recommend and use their services again.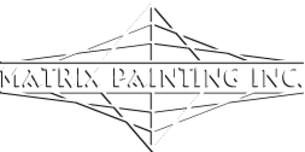 08/20/2019
Ryan and his team were extremely professional, courteous, and communicative. His estimates were very accurate and the work is high quality. I would definitely use Matrix again.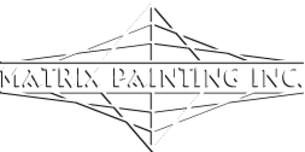 08/19/2019
Totally enjoyed working with Matrix. Very professional and excellent work.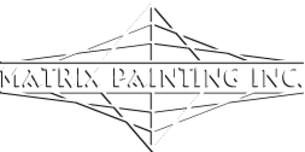 06/30/2019
We're very happy with the exterior painting and driveway resurfacing Matrix just finished for us. The owner, Ryan, was very responsive by email and text, accurate with scheduling estimates, and communicated well when we had to plan around rain storms. The workers were polite and efficient, finishing quicker than they originally estimated. They also did a great job working with a driveway stain that took more coats than we all expected. We've already recommended Matrix to two neighbors and keep getting compliments!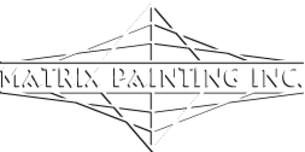 06/15/2019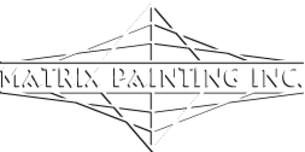 04/06/2019
We have just had the popcorn ceiling removed from our downstairs ceilings, right from the outset Ryan was very professional, kept us informed all the way through the job, the price quoted was very competitive and we were very happy with it. The crews that came in worked so hard, they were very courteous and my home was left clean and tidy when they were finished, there wasn't a huge amount of cleaning I had to do afterwards which was great! I can confidently recommend Matrix Painting to anyone and already have plans of the next job we will be hiring them to do.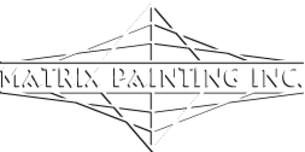 02/19/2019
We are very happy with the interior paint job Matrix Painting did in our bathrooms. Ryan was extremely professional and in constant communication, and he was also able to schedule our paint work for the day after the estimate! Our painter Humberto also did excellent work, going above & beyond to perfect a tricky trim touch up job where we did not know the original paint color. Our master bathroom and all trim work/closet was completed in one day and our second bath took half a day the next. Having the work completed quickly and well was worth it in our book. Thank you Ryan & Humberto!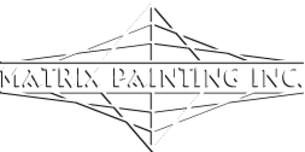 03/18/2020
WOW!! Matrix Painting, owned by Ryan Critoria, is Fantastic. Ryan and his team is professional, knowledgeable, with attention to details and caring of our home. The finished product is better than when we built our home. The quality control is outstanding. We have found our painters and would highly recommend them to everyone. You won't be sorry! Tell them we told you!!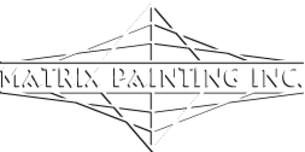 Exterior Painting Services, near Raleigh, NC
03/05/2020
Matrix refreshed the paint on the trim of our house, varnished the woodwork on the porch ceiling, and repainted the wrought iron railings. Everything went exactly as Ryan said it would, and it came out great!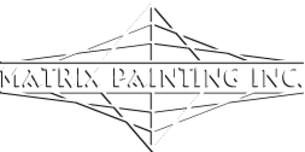 EXTREMELY SATISFIED
Interior Painting Services, near Raleigh, North Carolina
03/05/2020
We were extremely satisfied with our recent paint project with Matrix Painting. Ryan was very professional during the estimating process with helpful suggestions and carried that professionalism throughout the project. His crew "the Dream Team" were always on time, respectful of our property, and our dog. We strongly recommend Matrix Painting for your next painting project.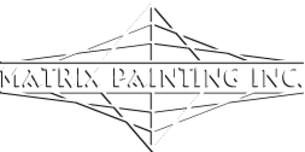 PAINTING OF HOME EXTERIOR & GARAGE INTERIOR
Exterior Painting Services, near Raleigh, North Carolina
01/19/2020
Matrix did a wonderful job painting the exterior and garage interior of our home. I highly recommend them for any of your painting needs. Not only did they paint but they also replaced rotten boards and anything that needed fixing before it could be painted. The owner, Ryan, was great to work with. His crew were very friendly and hard working.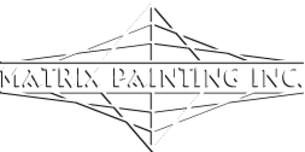 INTERIOR AND EXTERIOR PAINTING AND DECK STAIN
Exterior Painting Services, near Raleigh, North Carolina
01/27/2020
Process was very smooth. Ryan was (and is) a pleasure to work with. Very upfront with all relevant details. Communicated clearly throughout the entire process. His team is very professional and helpful. There were a few minor touch ups and fixes were applied with no issue. Ryan is someone who stands by the quality of his work. I would definitely work with him again.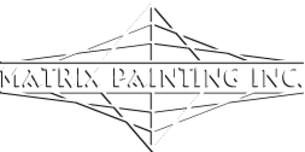 EXTERIOR HOUSE PAINTING
Exterior Painting Services, near Raleigh, North Carolina
10/18/2019
I can't say enough good things about this company. Ryan, the owner, was excellent from the start with explaining how the process would go, helping me choose colors, offering multiple financing options and a timely and reasonable quote. The crew was timely, very hard working and functioned like a well oiled machine. I recommend highly!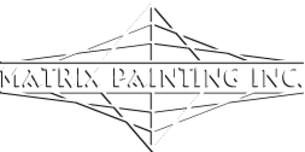 PAINT WHOLE HOUSE AND REPAIR DEFECTIVE BOARDS, WINDOWS, TRIM, ETC
Other Services, near Raleigh, North Carolina
10/29/2019
Repair work was back to original condition. Extremely happy with the carpentry and painting done.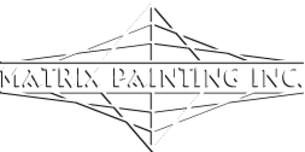 INTERIOR PAINTING
Interior Painting Services, near Raleigh, North Carolina
11/09/2019
Excellent! I'm so pleased with the interior painting job by Matrix Painting. Very conscientious and left things in perfect order. It was a pleasure working with Ryan and his crew.
Matrix Painting Inc. helps you improve the look of your home at a fraction of the time that it would take you to do it yourself and at a very reasonable price. We work closely with you to understand the exact cost of painting your house right down to the smallest detail.

Get the best house painters in the Raleigh, NC area, and choose Matrix Painting Inc. for your next house painting project. Our goal is to make you so happy that you post our next great review.

We are happy to give you a free quote. Call us today at 919-827-7985, or request a free estimate using our web form.